MAST Technologies' Low Frequency Absorber product series is a magnetically loaded sheet stock having high loss at sub-microwave frequencies. Low Frequency Absorbers are designed with shaped magnetic particles which exhibit high permeability at frequencies from 1 MHz to 3 GHz. The Low Frequency Absorber product line is the thinnest of the MR series products, with standard thicknesses of 0.006" and 0.020"; other thicknesses and configuration as available.
Electrical Performance: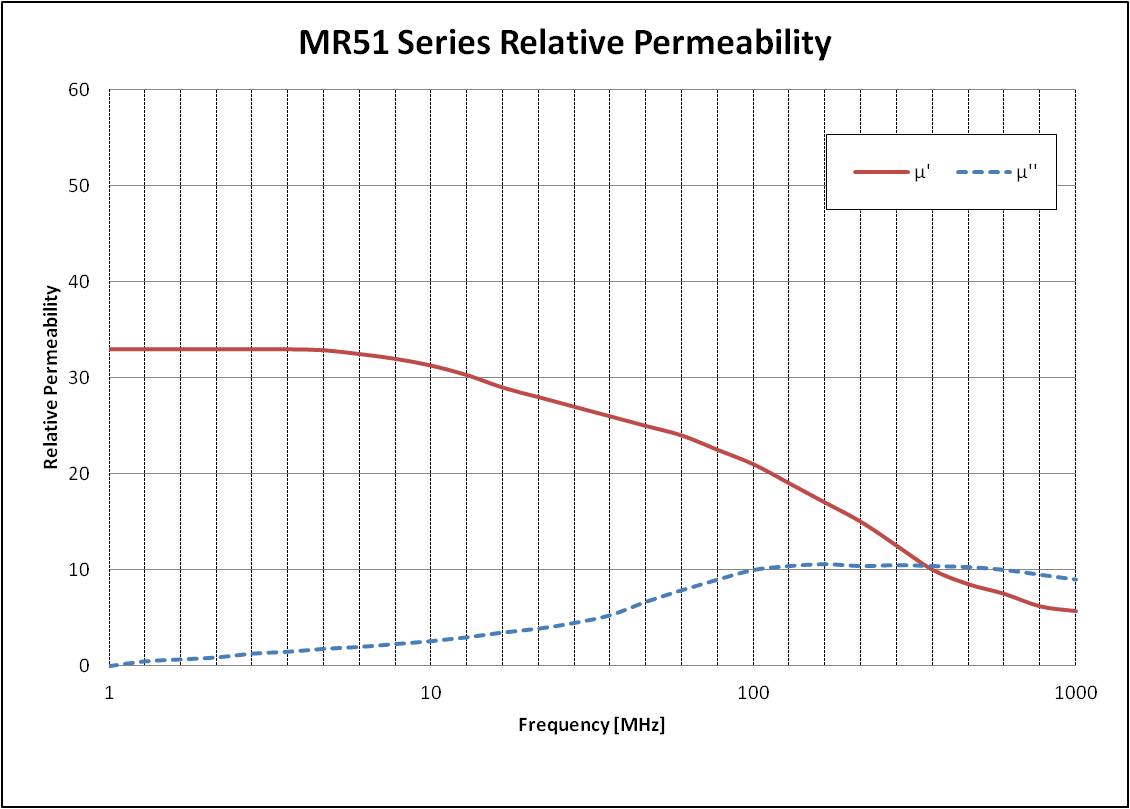 The performance plot below shows the performance of several of our tuned frequency materials.
Typical Applications
Traveling, creeping, surface wave absorption
Resonant Cavity Attenuation
EMI Reduction
Mounted to an IC on a PCB
Mounted directly on a microstrip
High Frequency Interference
Inside a shielding can
Standard Products (click for product page) or View All MR5 Products